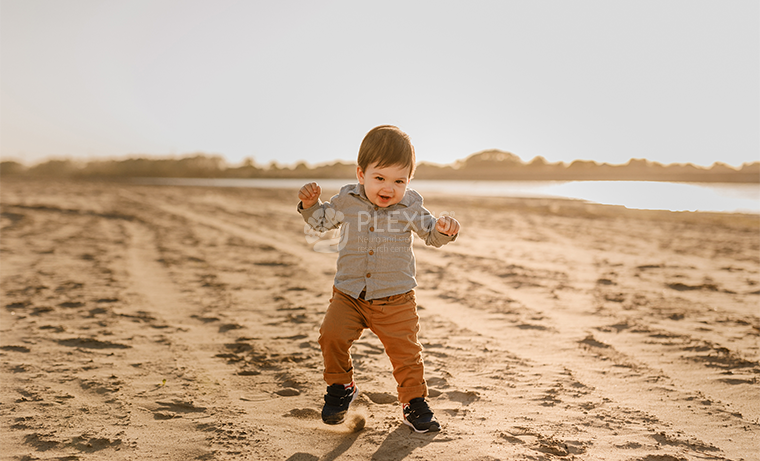 Childs's first steps are a moment of exhilaration for the parents. The joy they feel when the child comes running to them only to crash into their unconditionally loving arms cannot be explained. But joy is an understatement when it comes to the first independently taken steps of a 1 year old child from Chennai affectionately known as Mani.
After undergoing a comprehensive treatment at Plexus, Mani, diagnosed at birth with Cerebral Palsy took her first steps this month. According to the mother, Dr. Puneeta, this is a leap of faith for her and her family. She expresses, "I can't put into words how and what we all are feeling. We found the right place, at the right time  and the right doctor – Dr. Na'eem Sadiq. Thanks is a small word and it cannot fit the enormity of this moment for us. We thank the entire team of Plexus for bringing about this miraculous change in my child."
This is just one example of the excellent work that is carried out by Dr. Na'eem Sadiq and his team at Plexus. Due to his enormous contribution to the field of neurology, he has been globally recognized and felicitated with over 45 national and international awards. Recently he received the Times Excellence award for the best neurologist on November 30th, 2018 at Sheraton Grand Hotel, Bangalore.
Apart from developmental neurological disorders, he has expertise in a number of other conditions, autism, developmental delay, parkinson's disease, multiple sclerosis, stroke, motor neuron disease, dementia, neuropsychiatric conditions to name a few.
His undying passion to improve lives, knowledge, expertise and ability to empathize with his patients is what makes him a leading figure in the field of neurology. He aims to make Plexus the leading healthcare service provider recognized globally for excellent patient care, advanced stem cell therapy and highly specialized rehabilitative services.