Home / Written Testimonial
At Plexus, we have been impacting the lives of our patients with cutting-edge treatment and rehabilitation services. Hear what they have to say about it.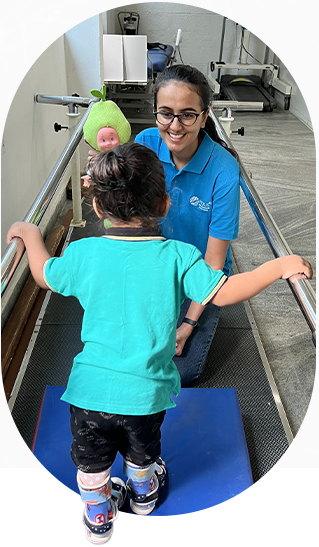 "I'm 21 years old and diagnosed with Cerebral Palsy since birth. Recently, I visited Plexus and thanks to Dr Na'eem and his team I am now improving everyday. The staff was very friendly and took good care of me throughout my treatment and therapy sessions. They also made my recovery journey quite easy. I can walk better and even talk properly now."
I'm very happy to have to spell my feedback – "EXCELLENT DOCTOR"
My mother was diagnosed with Multiple Sclerosis and underwent treatment at Plexus for 2.5 months. I would like to congratulate the entire staff. They were always pleasant and welcoming. Hats off to Dr Na'eem Sadiq. His dedication is always present 110% and his passion is incomparable.
My mother-in-law has been suffering from Parkinson's for the past 4-5 years. We went to many neurologists in the city for her treatment before we arrived at Plexus. I read about Plexus in Times of India and decided to try the treatment here. I am very satisfied with the result. In just a few months, her condition has improved 80-85%. We are very happy with the team and facilities here.
I was very happy to be here. Everyone was looking after me and helping in every way possible.
It is a very clean and neat place. I enjoyed my treatment and never had any sort of problem. I would really like to thank the team.
We would like to express our gratitude to Dr Na'eem and his team. The facilities are fantastic and this is the only center in India where they offer stem cell research. I am a doctor myself but I brought my mother who is suffering from Dementia here, and we can definitely see improvement in her condition.
My mother has been suffering from Parkinson's for the past few years. We went to many doctors but her condition became worse. We read about Plexus in the newspapers and decided to come here for treatment. We are fully satisfied with her improvement. After a few months, her condition improved by 75%. We are very happy with the doctor and staff, they were very helpful and friendly.
Plexus Neuro and Stem Cell Centre is the center where I achieved my goal to walk within a short span of time. Thanks to Dr. Na'eem and his entire team.
Excellent doctor, humble. Great hospitality. Dr. Na'eem is like a God to me.