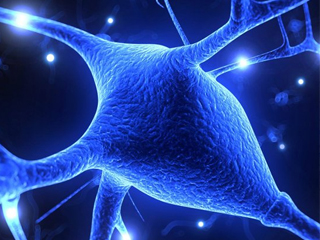 With nearly 10 million people diagnosed with Parkinson's disease, it is one of the most common neurodegenerative conditions in the world. It starts off with symptoms that seem harmless at first, but can over time become so restrictive that they hamper patients' lifestyles, leading to anxiety and depression. Every year, April 11 is held as World Parkinson's Disease Day to recognize the struggles of people with Parkinson's and their caregivers. This year, Plexus takes the opportunity to highlight the journeys of people who put up a brave fight against Parkinson's every day of their lives.
From depression to confidence
A 58-year-old businessman from Bangalore, Mr J, started experiencing tremors (a symptom typical to Parkinson's) back in 2014. At first, he didn\'t give them much importance and dismissed the tremors as trembling spells. However, when more serious symptoms such as muscle pain, stiffness, and involuntary movements started setting in, Mr J consulted several doctors. Unfortunately, most of them came back with a common diagnosis — Parkinson's disease. The condition slowly began to take over Mr J's every action, often leaving him unable to even fulfil his day-to-day tasks. To make matters worse, Mr J began suffering from facial tremors that made clear speech difficult. Soon enough, the daily battle with Parkinson's started to eat into Mr J's motivation to interact with people, pushing him closer to depression. He went from clinic to clinic, looking to relieve his condition with a permanent solution but was always disappointed with what he found. In April 2015, Mr J came across Plexus and its multidisciplinary team, who conducted a detailed investigation of his condition and designed a customized treatment program for him. In just two short months, Mr J's symptoms became less intense, his speech became clearer, and he regained the confidence to live independently. Most importantly, by putting him on a fast track to recovery, stem cell therapy at Plexus helped Mr J believe in himself again.
A step towards good health
Mr A, a 35-year-old man working in London, was shocked when in 2010 doctors informed him that the slight tremor in his left arm and his gradually reducing walking speed were signs of Parkinson\'s disease. The next year Mr A returned to Delhi where some doctors recommended physical
exercises — something he couldn't really do because of extreme pain, numbness, and poor posture. For seven long years after the diagnosis, Mr A struggled with Parkinson's debilitating symptoms and the side effects of steroids, which offered only temporary relief. By this point, having lost all hope and at his wit's end, Mr A began a slow slide towards depression. It was his wife's optimism and insistence on taking him to various Ayurveda, allopathy, and homeopathy practitioners that helped keep Mr A's spirits up during this phase in his life. One day, while Mrs A was looking for treatment options online, she came across Plexus Neuro and Stem Cell Research Centre. The couple immediately spoke with Dr Na'eem Sadiq, who convinced them to move to Bangalore in 2018 for stem cell therapy. During the two-month long, intensive treatment session at the center, Mr A underwent a holistic intervention program that included physio, occupational, and stem cell therapy sessions. Throughout the course of his treatment, he was also prescribed carefully regulated nutritional supplements that met his dietary requirements. Apart from the center's international healthcare standards, the care and attention shown by the Plexus team and Dr Sadiq's positivity left a lasting impression on Mr A. After years of staying away from his hobbies, he celebrated his speedy recovery by participating in singing and painting competitions organized at the center. At the end of his treatment period — armed with the confidence of good health — Mr A left the center a changed man.
Owing to its success in providing relief to patients and helping them avoid both the pain caused by surgery and side effects of drugs, stem cell therapy is increasingly being suggested by doctors as a treatment option for chronic illnesses. At Plexus, we are always on a mission to take this modern miracle to the people who need it the most.