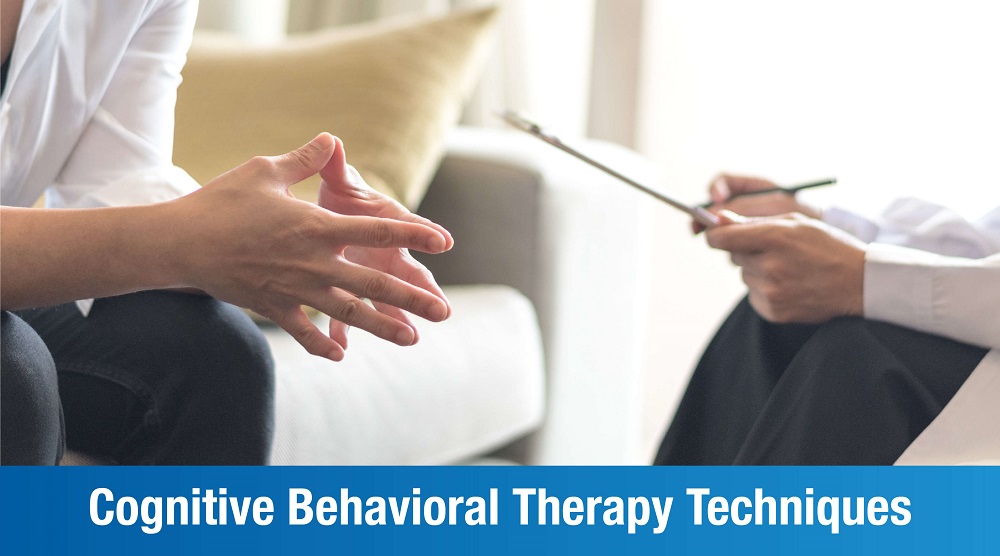 We've all been affected by negative thought patterns at some point. For many, however, those patterns become persistent, adversely affecting daily decisions and actions, often leading to conditions like anxiety or depression. Breaking out of those patterns may seem impossible, but there are behavioral strategies to help reframe those thought patterns and avoid the triggers leading up to them. Here, we offer a brief guide to how Cognitive Behavioral Therapy works and when you should opt for it.
Understanding Cognitive Behavioral Therapy
Cognitive Behavioral Therapy is a form of psychotherapy that involves learning to identify and move away from thought patterns that negatively affect emotions, decisions, and behaviors. It helps patients view the negative thoughts objectively, challenge them, and replace them with healthier patterns.
Cognitive Behavioral Therapy has its origins in the 1960s when psychiatrist Aaron Beck observed that certain thought patterns led to mental and emotional problems. It is different from the use of positive or negative reinforcements to modify behavior, in that it emphasizes thoughts and feelings and how they can be reframed to create positive behavior patterns. Cognitive Behavioral Therapy can be practiced with a psychotherapist as well as on one's own through self-help mechanisms. It is generally recommended as a short-term therapy, lasting anywhere between 5 and 20 sessions.
When done regularly, Cognitive Behavioral Therapy can help patients develop healthy thinking patterns that allow them to navigate the world and make decisions rationally. As such, it is suitable not only for those with mental health conditions but also for those looking to manage stressful life situations more effectively.
What Cognitive Behavioral Therapy can help with 
Cognitive Behavioral Therapy is commonly prescribed for a variety of psychological conditions, including:
Depression
Anxiety
Bipolar disorder
Panic attacks
Substance abuse
Eating disorders
Anger management problems
Personality disorders
Stress
Low self-esteem
Insomnia
Phobias
It can also help people process and move on from life-changing events like death, divorce, loss of a job, a health diagnosis, trauma from assault, or relationship problems.
Cognitive Behavioral Therapy techniques
A psychotherapist trained in Cognitive Behavioral Therapy will first gather information from you by asking what you have been struggling with and what you would like to accomplish. They will help you understand your mental health condition better and what your triggers are for negative thinking.
Finally, they will provide you with a set of strategies to help you cope with and move away from negative thought patterns. While the exact techniques prescribed will depend on the nature and severity of your symptoms, the most common Cognitive Behavioral Therapy techniques are as follows:
Identifying negative thoughts: This is the initial stage, where the patient talks to the therapist and is honest about the thoughts, beliefs, and emotions that lead to negative spirals. It can be difficult to open up about these things, but it is crucial for gaining insights into triggers and determining which coping mechanisms are most appropriate.
Setting goals: This involves choosing specific short-term and long-term goals for what you want to accomplish with Cognitive Behavioral Therapy. The therapist will help you frame them as SMART goals (specific, measurable, attainable, relevant, and time-based) and also show you how to appreciate the process as much as the final outcome.
Cultivating a problem-solving approach: This will help you approach general life problems and mental health triggers in an objective way so that you can get closer to a solution. It helps to spot and classify the exact nature of a problem, consider a range of solutions, and implement the best one.
Engaging in new skills: This involves regularly practicing coping mechanisms in real-life situations so as to get better at dealing with negative triggers. It could involve strategies to redirect from a train of negative thought, or healthy habits like meditating or yoga that promote overall positivity.
Self-monitoring: This involves keeping track of your symptoms, activities, and mental patterns for personal records as well as to share with the therapist. For instance, it could involve chronicling depressive thoughts and the triggers that led up to them, or recording what one ate and how one felt about it in the case of an eating disorder.
When you start Cognitive Behavioral Therapy, it is important to be open and honest during the sessions and to practice the techniques given to you. Work as a team with your therapist to set goals, and be patient about seeing results. Above all, don't feel embarrassed about needing therapy to cope. We all need a little extra help at times, and Cognitive Behavioral Therapyis just another form of treatment like depression counseling or Occupational Therapy. Put in the work and keep showing up, and you'll soon be able to cope much better.