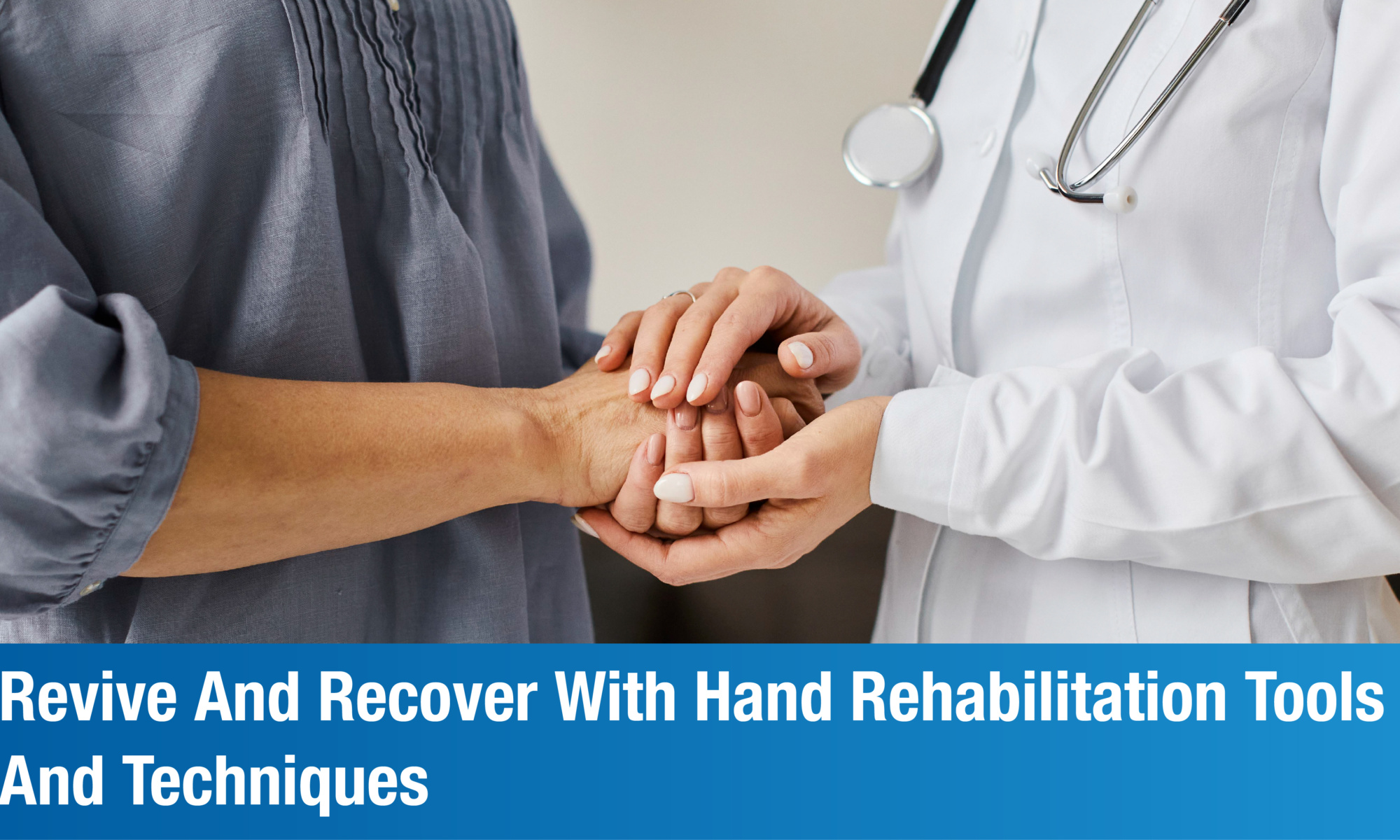 A broken bone or sprain can be an unpleasant experience. Regardless of where it occurs, the patient needs prompt medical attention to set it in place. Often, chronic conditions like Arthritis, also call for splints to support the joint and guard against pain during regular movement. Here's a quick guide explaining the role of splints used in Hand Rehabilitation Therapy.
What is a splint?
A splint is a medical device that holds the affected limb firmly in place and prevents it from moving. It helps correct deformities by stabilizing the finger/hand for uninterrupted healing. There are three main types of splints used in Hand Rehabilitation Therapy that doctors recommend.
Plaster cast: These are made from materials like fiberglass or plaster to provide firm support to the affected hand. They are among the most commonly used splints in Hand Rehabilitation Therapy.
Velcro cast: These are made from a fabric material that fits around the hand, wrist, or finger, and is held together with Velcro straps. They are easy to use and feel more comfortable than plaster casts.
Thermoplastic splints: These are typically used for fractures, strains, sprains, or Rheumatoid disorders to immobilize the hand. They are custom-made from light plastic materials to fit the patient and can be removed easily before baths. They are also useful for stabilizing the hand injury prior to any surgery. Thermoplastic splints tend to be more comfortable than plaster casts.
All splints should be completely dry before putting on and should be kept away from direct flames or excess pressure.
Splints are used in various situations where the bone is either broken, or when the joints are painful or swollen. They ensure that the hand stays in an appropriate position for optimal healing. There are two main types of hand splints:
Resting splints: These help in reducing inflammation and pain when the injured hand is rested. A physiotherapist or an orthodontist will typically custom-make the splint to adhere to each patient's need. They can wear them overnight or when they experience a flare-up, as may be the case with conditions like Rheumatoid Arthritis. Resting splints also help fractured bones or torn ligaments, to heal better.
Working splints: These help in keeping the joint safe and assist with pain endurance, when the patient is engaged in their daily activities. They also help avoid the development of restrictive scar tissue that can inhibit the normal range of motion. Splints used in Occupational Therapy improve grip strength and keep the joint in a suitable position for the activity in question. They are useful to wear when the patient feels pain, or during certain activities that may hurt more than others.
It is important to wear the splint exactly as advised by the doctor and bring to notice any redness, inflammation, or pain at the site of the splint.
When splints may be recommended
There are a variety of injuries or disorders that can affect the structure and functionality of the hand. Some of these may have underlying causes, while some may occur suddenly and be hard to prevent. Doctors will typically recommend splints in the following cases:
Fractures, strains, and sprains: These can occur from a fall, heavy impact against an object or surface, or while playing a sport
Tendonitis: People who engage in repetitive motions on a daily basis are at risk of inflammatory conditions like Tendonitis or Carpal Tunnel Syndrome
Osteoarthritis: This occurs due to a wearing down of the protective cartilage at the ends of the bone. Splints help manage the pain and make daily activities easier
Dislocations: These refer to a bone or joint being bent out of shape owing to an injury, or congenital deformities. Splints can help correct these
To sum it up, splints help in securing the hand and keeping it safe as the patient navigates broken bones, sprains, or medical conditions like Arthritis or Carpal Tunnel Syndrome. It is essential to have a trained physician apply the splint and to follow all necessary instructions to keep the splint safe, in order to ensure a quick recovery.