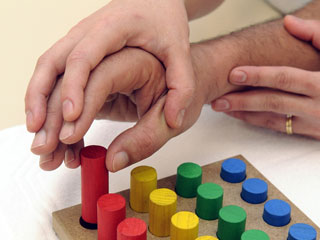 Driving to work. Shopping for groceries. Cooking a meal. Signing a cheque. Our days are filled with so many activities everyday that we hardly give them a thought. It\'s only when something hinders our action that the importance of pain-free, unrestricted movement comes to light. Degenerative diseases or traumatic injuries often are the cause behind this.
While medication and surgery are necessary for treatment, Occupational Therapy (OT) has also gained much favor in helping patients regain independence through rehabilitation.
What is Occupational Therapy?
According to the American Occupational Therapy Association (AOTA), this form of therapy is aimed at helping people "participate in things they want and need to do through the therapeutic use of everyday activities or occupations." At first, this description may seem similar to Physiotherapy due to its emphasis on restoring physical function, but in reality OT takes a more holistic approach — helping patients with more than just injury-related issues. After all, while Physiotherapy helps patients start walking again, OT helps them put on their dancing shoes and hit the floor!
On a day-to-day basis, Occupational Therapy takes into account everything that is important to the patient and designs creative, activity-based treatment routines for them. For example,
a housewife suffering from spinocerebellar ataxia, which causes gradual movement failure, can be given knitting activities to improve the speed and coordination of her fingers. By engaging patients in activities that are relevant, Occupational Therapists ensure that they can add meaning to their lives and gain the confidence go back healthier and livelier than before.
Various domains addressed by an Occupational Therapist include:
Activities of Daily Living (ADLs), comprising tasks such as personal hygiene and grooming habits
Instrumental Activities of Daily Living (IADLs), comprising tasks such as caring for others in the family, and household activities
Engaging with the community, family, peers, and friends
Education
Work
Leisure and play
Rest and sleep
Who Needs Occupational Therapy?
At Plexus, our specialist Occupational Therapists cater to the specific requirements of patients from all age groups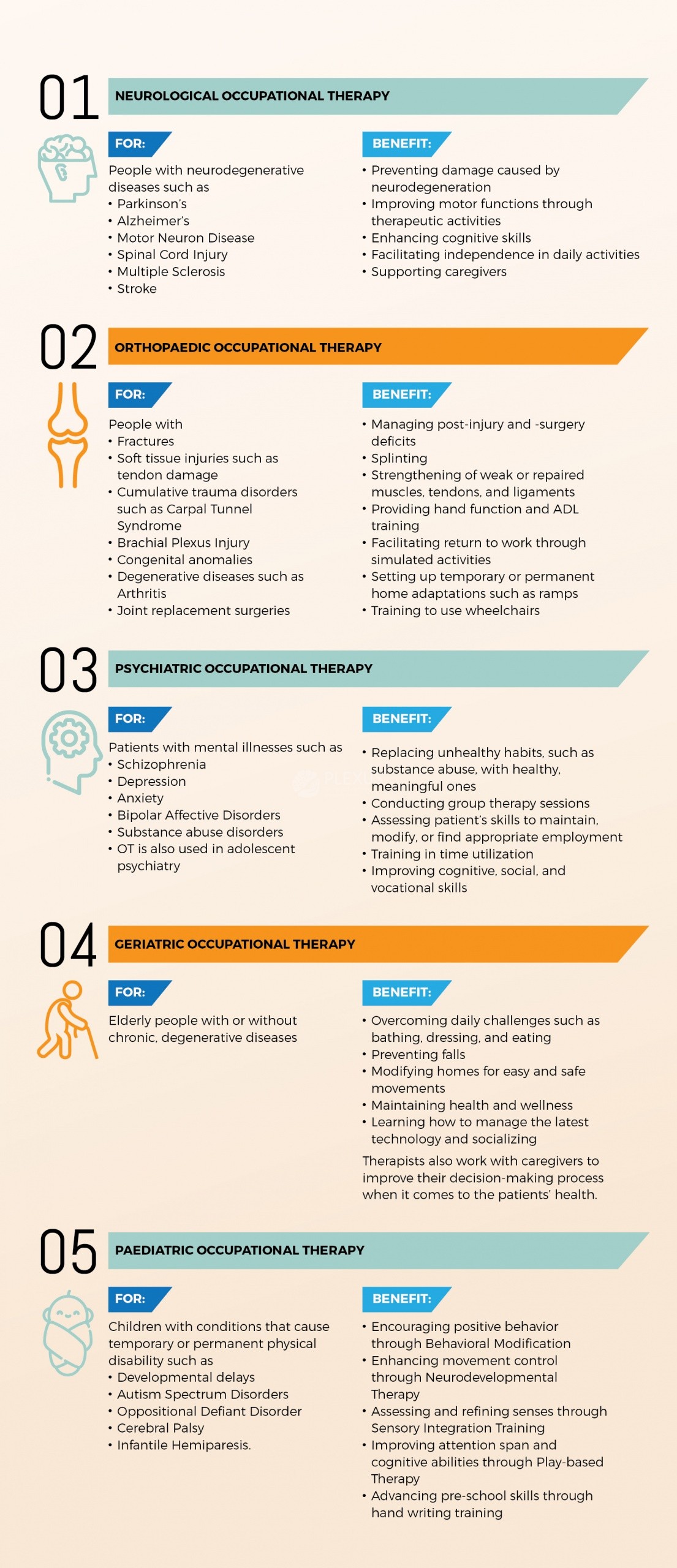 In order to create a positive healing environment for our patients Plexus believes in using a holistic multidisciplinary treatment approach, which includes Stem Cell Therapy along with other rehabilitation sciences. Combined with the services of a caring and supportive team, these treatments have proven to put patients on the fast track to recovery and overall well-being. To know more about how you or your loved ones can benefit from our treatment options, visit our Centre or email us at info@plexusnc.com