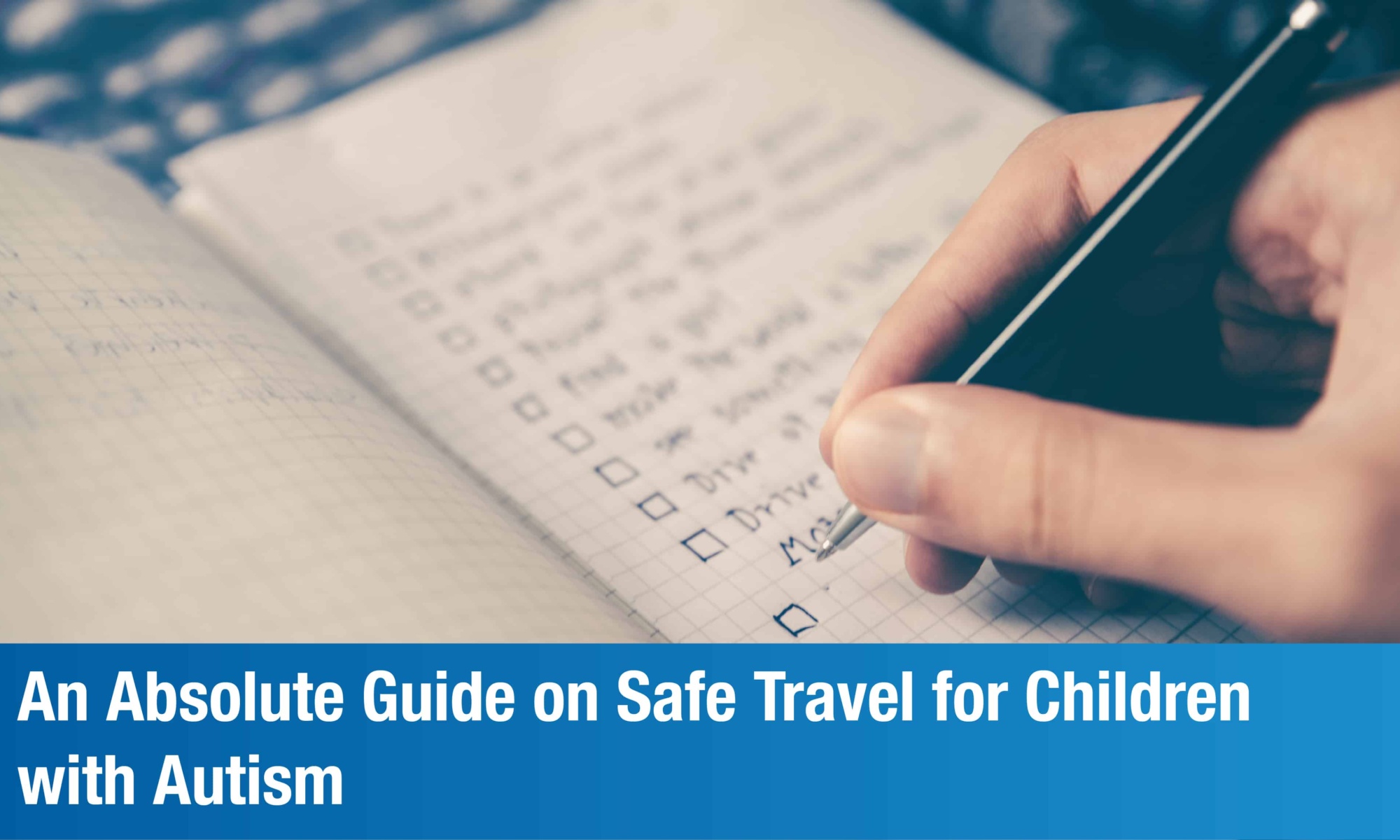 A child's Autism diagnosis is a life-changing moment for all members of the family. A lot of the decisions, both big and small, revolve around the child's special needs.
The Decision To Travel
Traveling for a family with an autistic child, united in coping with the Autism Spectrum Disorder is a big step. Undoubtedly, it takes a lot of courage, patience, preparation, and hope. So when a family with an autistic member decides to travel, what can they expect and more so, how can they have fun? Here are some tips on how to effectively plan travel with your child.
Envision. Strategise. Prepare.
Start small – Before embarking on the big trip, give it a trial run by staying at a hotel in your local area. This helps identify any triggers and discomfort your child might face during the actual trip. Accordingly, take a note of any special requirements, such as their diet, special toys, and safety.
Keep them in the loop – Social stories go a long way in helping your child manage their anxiety. Involve them in making the itinerary by giving them a map with visual guides, photos, and anything that will give them a sense of control and reassurance.
Plan for the worst – It\'s good to be prepared for any unprecedented changes a trip can bring. To stay on top of the situation, it\'s best to plan alternatives. Pack a bag with toys and electronic essentials such as noise-canceling headphones to keep them calm and content during any stressful moments.
Identify. Plan. Seek Help.
Clue in your travel agent – Involve your travel agent in the process. Sharing the diagnosis will help them in roping in any special requirements you might need throughout the trip. If not informed, you might miss out on the required support from the airline, hotel, or tour operators. Some airlines even offer desensitization tours, which could help get your child used to various experiences at the airport.
Ask a Specialist – Always ask for advice from your child's therapist. Make a list of issues that you think you might face while on the trip, and run it past them. They can help you find the required solutions and also strategize based on your child's individual needs.
Relax. Be Involved. Stay Calm.
It can get stressful identifying risks and planning around problems. Don't let unnecessary worry be the reason to cancel your trip. Block some time for yourself each day. A quiet time to reflect on your plan could help you perceive each hurdle as an adventure.
Checklist For Traveling
A good practice is to create a checklist of must-haves and good-to-haves. This lets you be on top of the events that may unfold as well as gives you breathing room for when you are in transit.
Dress in comfortable clothing for both you and your child. Your attire must also be chosen keeping the length of the trip in mind. Carry an extra set for any unforeseen weather changes.
Bring familiar toys and handy games with you to keep your child occupied when needed. As an additional measure, don't wash or disinfect these objects before the travel dates to retain the awareness of the home environment.
If you are traveling by airplane, be sure to carry something that your child can chew on so that the discomfort of ear-popping can be avoided. If your child is unable to chew on gum or chewy toffee, then a large chew toy will suffice.
Stroller or wheelchair if needed.
Sensory tools that engage your child
Bandages and first-aid equipment become all the more important when traveling with a child with special needs.
Autism Treatment at Plexus
The treatment for Autism is highly accessible today. Your child has an opportunity to benefit from the best available treatments and methodologies. At Plexus, we offer Autism care in Bangalore through medication, stem cell therapy, occupational therapy intervention, behavior retraining therapy, cognitive behavior therapy, social skills training, and speech therapy. A supportive environment and our care can go a long way in your child's development.